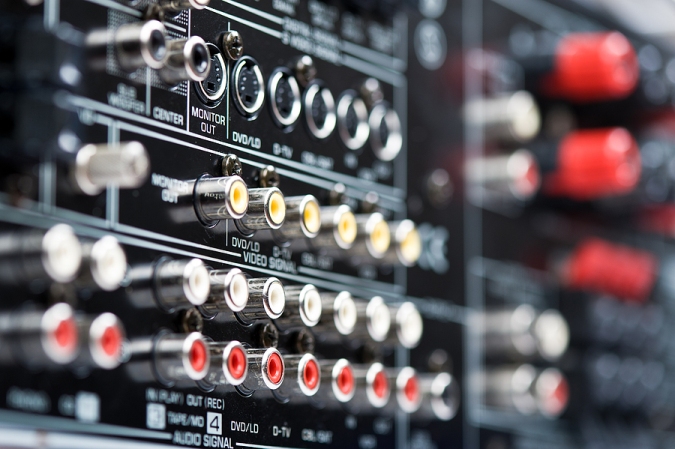 Having the right audio-visual equipment and setup in your working environment not only ensures optimal AV performance but will instantly add more credibility to your office or place of business. But with audio-visual technology constantly evolving, how do you know when it's truly time to invest in upgrading your current commercial AV equipment setup?
Video wall processors, audio extractors, HDMI extenders; All of these types of commercial AV equipment are necessary for ensuring high performance and superior connectivity. But you don't need to be an AV expert to identify when it's finally time to start considering a reassessment of your company's audio-video infrastructure.
Here are a few surefire ways to know it's time to upgrade your commercial AV equipment.
Office or Workplace Expansion
Whenever your business starts to grow, so will your need for the latest and most advanced audio-visual technology. Whether you're adding more office and meeting rooms or looking to install more TVs, speakers, or audio systems into your expanding premises, larger working areas will require more intricate AV gear, setup, and installation.
With bigger spaces comes more AV-related questions as well, so you'll want to be sure to hire a professional commercial AV equipment provider or consultant to evaluate your premises and steer you in the right direction in regards to which specific types of gear will best accommodate your newfound space.
Ineffective Troubleshooting
Constantly finding yourself rebooting your AV system? Any repeated signs of poor performance with your audio-visual equipment should be a tell-tale sign that you're certainly in need of a commercial AV upgrade.
Performing an audio-visual audit to assess the performance and connectivity of your entire AV system will enlighten you about any shortcomings in your current installation or setup. While a technological glitch here and there isn't something to completely fret about, the more apparent any inefficiency becomes, the more imminent your AV system upgrade will be.
Inaccessible Infrastructure
If you or any AV professional is finding it difficult to provide any sufficient maintenance or repair work, that's probably a signal that you need to reassess your current AV system infrastructure.
Jumbled wires, rampant cables, and a plethora of remote controls; All of these examples of a disorganized commercial AV system can serve as writing on the wall that you need an audio-visual upgrade ASAP.
You want to make sure the infrastructure and network of your AV setup are completely accessible so that in the event that you do replace any equipment or perform any maintenance, you won't face the daunting task of sifting through a chaotic mess of wires and cables.
Underwhelming Presentation
Perhaps the biggest indicator you need a commercial AV equipment upgrade can be interpreted with the first impression that your clients or customers have of your office or commercial surroundings.
Crackling speakers, pixelated video, spotty connectivity; Any signs of insufficient audio-visual performance can quickly damage your company's reputation or underwhelm your clientele.
To truly make a splash with your customers and clients, an upgrade of your commercial AV equipment can be just what the doctor ordered!
Technology Isn't User-Friendly
If you're constantly having to utilize your AV equipment for a variety of technological functions, such as video conferencing, live streaming, interactive presentations, etc., then your audio-visual setup should be as user-friendly as possible.
In addition to making your AV equipment as accessible as possible, utilizing all of their features should be as simple as flicking a few switches, turning a few knobs, or performing a few clicks on your mouse.
If you're finding yourself constantly having to troubleshoot your gear, rummage through wires and cables, or call for tech support every time you're trying to set up a video presentation or make use of your audio system, then it's certainly time to upgrade your commercial AV equipment.
Equipment That Caters Toward Your Industry
You'll be surprised to learn how varying types of audio-video equipment are specifically designed or structured with a particular industry in mind!
Whether it's finding the best audio system for your church or choosing the best AV solutions for your learning institution, putting in the time to research what types of equipment work best within your field of operations will only simplify and enhance your audio-visual usage in the long run.
Customize Your Audio-Visual Needs
At GoFanco, we specialize in helping businesses identify and optimize audio-visual needs while equipping them with innovative solutions specifically tailored to their industry.
One example of this is recognizing custom AV solutions for esports venues, an industry that's rapidly evolving in regards to staying up-to-date with the latest advancements in AV technology.
Whether it's putting together a video wall that showcases the highest quality and definition of images and videos or determining whether you want your AV setup to be controlled by USB, push button, Ethernet, IR remote control, or cloud control technology, it's crucial to have an AV equipment provider on your side that's capable of delivering top quality products guaranteed to suit your company's audio-visual needs.
Upgrade Your Commercial AV Equipment With GoFanco!
You don't have to be a trained expert in the art of audio-visual technology to upgrade your current commercial AV setup! Modernize your office or workplace surroundings with innovative audio-video equipment, courtesy of GoFanco!
Any purchase of our state-of-the-art AV products is backed by a lifetime support guarantee from our technical team, meaning you can always count on us to offer you ideal guidance for all of your AV-purchasing decisions.
Contact GoFanco today to get started on your commercial AV upgrade!