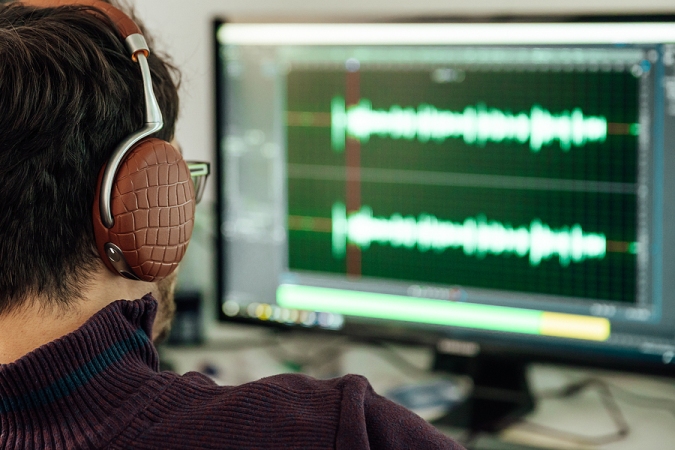 Morning announcements, guest speakers, graduation ceremonies, and sporting events; There are endless occurrences at schools and learning institutions that require audio excellence to accommodate expansive audiences and expectations. From elementary schools to college campuses, every learning institution has unique needs for AV equipment, which can make choosing the right audio system all the more difficult.
But while finding a proficient audio system can seem like a daunting task, there are plenty of questions to ask and solutions to seek to find an audio system that meets the needs of both the students and staff.
Our audio equipment specialists at GoFanco are here to provide a few tips for choosing the best audio system for your school or learning institution.
Consider Size & Space
For many schools, size is one of the most important considerations when selecting an audio system. Depending on whether a room or venue is large or small, certain sound systems may be better suited than others.

For smaller spaces such as classrooms, more compact solutions like portable Bluetooth speakers may be suitable, while larger halls and auditoriums require something more substantial; a setup complete with integrated amplifiers and several loudspeakers.

Depending on the size of your room or venue, audio extenders or audio extractors may also be necessary. These types of audio equipment can help your school evenly distribute HDMI video and audio from a single source, simultaneously accommodating up to 4 HDMI displays without signal degradation.
Take Accessibility Into Account
The setting and spacing where your chosen audio system will be used also play a role in what type of equipment should be purchased.
For example, if the system will be utilized in a location without direct access to mains electricity, battery-powered solutions may be the right choice.
It's important to consider how much mobility you require for your audio system, especially if you plan on using the same system to accommodate multiple rooms or venues.
Determine Sound Quality Needs
More often than not, sound quality is paramount when selecting an audio system for a school or educational institution. Products from trusted audio manufacturers will be sure to offer excellent sound quality and durability.
It's worth researching a range of audio systems from different providers – both online and offline – to find the best product for your needs.
Research Equipment & Accessories
In addition to microphones and loudspeakers, it is also important to consider a Public Address (PA) system. A PA system enables users to amplify sound from an audio device or a microphone, allowing messages to broadcast throughout the building.
Selecting the right PA system can make all the difference in providing clear audio for lectures and presentations.
When investing in an audio system, it is also important to think about cables, connectors, and other accessories that may be required. It's worth checking if these components and accessories, such as HDMI cables, adaptors, and converters, are included with your chosen product or must be purchased separately.
Perfect Your AV Setup & Installation With GoFanco!
Good audio systems can greatly enhance the learning experience for students and staff in any educational environment. With careful research and a well-thought-out plan, you can ensure your school or institution has the best audio system for its needs.
When choosing the best audio system for your school or learning institution, you can count on GoFanco to consult with you on all your audio-visual needs and find the right products and equipment to accommodate your learning environment.
Contact us today to get in touch with our audio system experts!