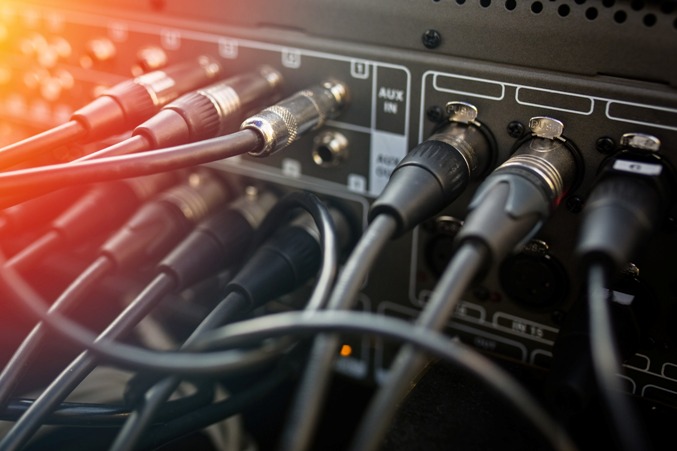 Ready to give your business a competitive edge? It's time to embrace the latest audio-visual equipment trends. Whether you're looking to enhance your presentations, improve communication within your organization, or create an immersive experience for your clients, the right A/V technology can make a significant difference.
Let's explore some of the latest A/V equipment trends, including video walls and more, that can help push your business into the future.
Video Walls: Making a Bold Statement
Video walls have become a game-changer in the world of business presentations and customer engagement. These large, high-resolution displays consist of multiple screens seamlessly tiled together to create a visually stunning canvas for your content.
Whether you're showcasing products, displaying data, or creating a dynamic backdrop for events, video walls offer unparalleled impact. Imagine walking into a corporate lobby with a massive video wall showcasing your company's achievements and innovations or hosting a client presentation with a video wall displaying your portfolio in breathtaking detail.
Video walls are versatile, customizable, and can be controlled with ease, making them an invaluable addition to modern businesses.
Interactive Displays: Engage Your Audience
Interactivity is the key to effective communication. Interactive displays, such as touchscreen monitors and interactive whiteboards, empower presenters and educators to engage their audience in new and exciting ways. Whether it's annotating presentations, brainstorming in real-time, or conducting dynamic training sessions, interactive displays foster collaboration and active participation.
In the corporate world, interactive displays are revolutionizing meetings and presentations. You can annotate directly on documents, manipulate data in real time, and engage clients and colleagues in a way that traditional presentations cannot.
This technology encourages creativity and innovation, helping businesses achieve their goals more efficiently.
Wireless Presentation Systems: Seamless Sharing
Say goodbye to the hassle of connecting cables and adapters during meetings and presentations. Wireless presentation systems allow users to share their screens, videos, and content wirelessly, making presentations smoother and more efficient. These systems are compatible with various devices and platforms, making them incredibly versatile.
With a wireless presentation system in place, you can effortlessly switch between presenters, share content from multiple devices, and collaborate more effectively. It's a simple yet powerful tool that enhances productivity and eliminates the frustrations of technical difficulties during important meetings.
Get Cutting-Edge A/V Solutions From Gofanco
Ready to elevate your business with the latest audio-visual equipment? Gofanco can help you leverage the latest technology for enhanced communication, engagement, and productivity.
Browse Gofanco today to explore the possibilities and stay ahead of the curve!