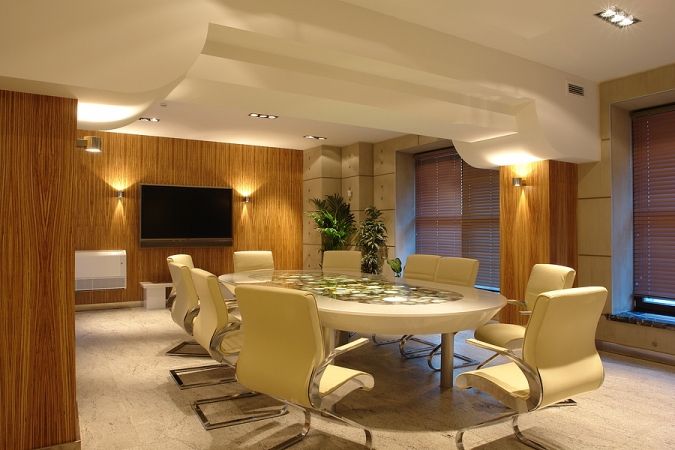 The conference room is, in most cases, the most demanding location in the office when it comes to audio-visual performance. Whether projecting PowerPoint meetings, distributing volume during speeches, or visually demonstrating new products or services, conference rooms always require immense AV needs to ensure every meeting or consultation goes as smoothly as possible.
That's why AV equipment and connectivity are important factors to consider when setting up a conference room. There are vast AV equipment options, each with its benefits and drawbacks. To get the most out of your AV setup, it is crucial to understand which AV equipment is best suited for your applications and how they all connect with one another.
Here are a few audio-visual connectivity solutions to keep in mind when setting up your conference room for AV success!
Know Your HDMI Accessories
Projectors, digital media players, and Blu-Ray DVD players are all common conference room applications that need proficient HDMI cables and accessories to ensure optimal performance. And that's just the start of the equipment for some offices.

For example: If you want to extend your HDMI signal range, you will need to use an HDMI extender. These devices allow you to distribute High-Definition Multimedia Interface signals at longer distances than your typical HDMI cables, which will especially come in handy if you're trying to accommodate larger conference rooms.
Various types of HDMI extenders are available on the market, each with benefits and drawbacks. Be sure to check out all of our options for quality HDMI extenders so you can choose the right type to address your specific needs and ensure you are getting the best possible signal quality.
Assemble All Necessary AV Connector Equipment
As important as it is to invest in the right AV equipment, it's just as essential to choose the right type of connector to keep all of your AV applications performing at their best. You can do a few things to improve the signal quality and connectivity of your AV setup.
For starters, make sure all of your AV equipment is properly calibrated. Second, only use high-quality AV cables and connectors, as trying to save money using cheaper, less-effective cables will only produce more audio-visual headaches in the long run.

Always be sure to use AV equipment compatible with each other, such as USB connector accessories for computer devices like laptops and desktops.
Lastly, only invest in AV equipment designed for the specific type of application you are using it for, making routine efforts to clean and maintain your AV equipment.
AV Connectivity Solutions From GoFanco!
By following these tips, you can ensure that you have a high-quality AV setup that is able to meet all the audio-visual needs of your conference room. At GoFanco, we offer a wide variety of AV equipment and connectivity products that each have its own set of benefits, depending on your setup and accessibility needs.
Need help figuring out how to optimize all of your AV equipment? Contact GoFanco today to speak directly with our AV consultation team!