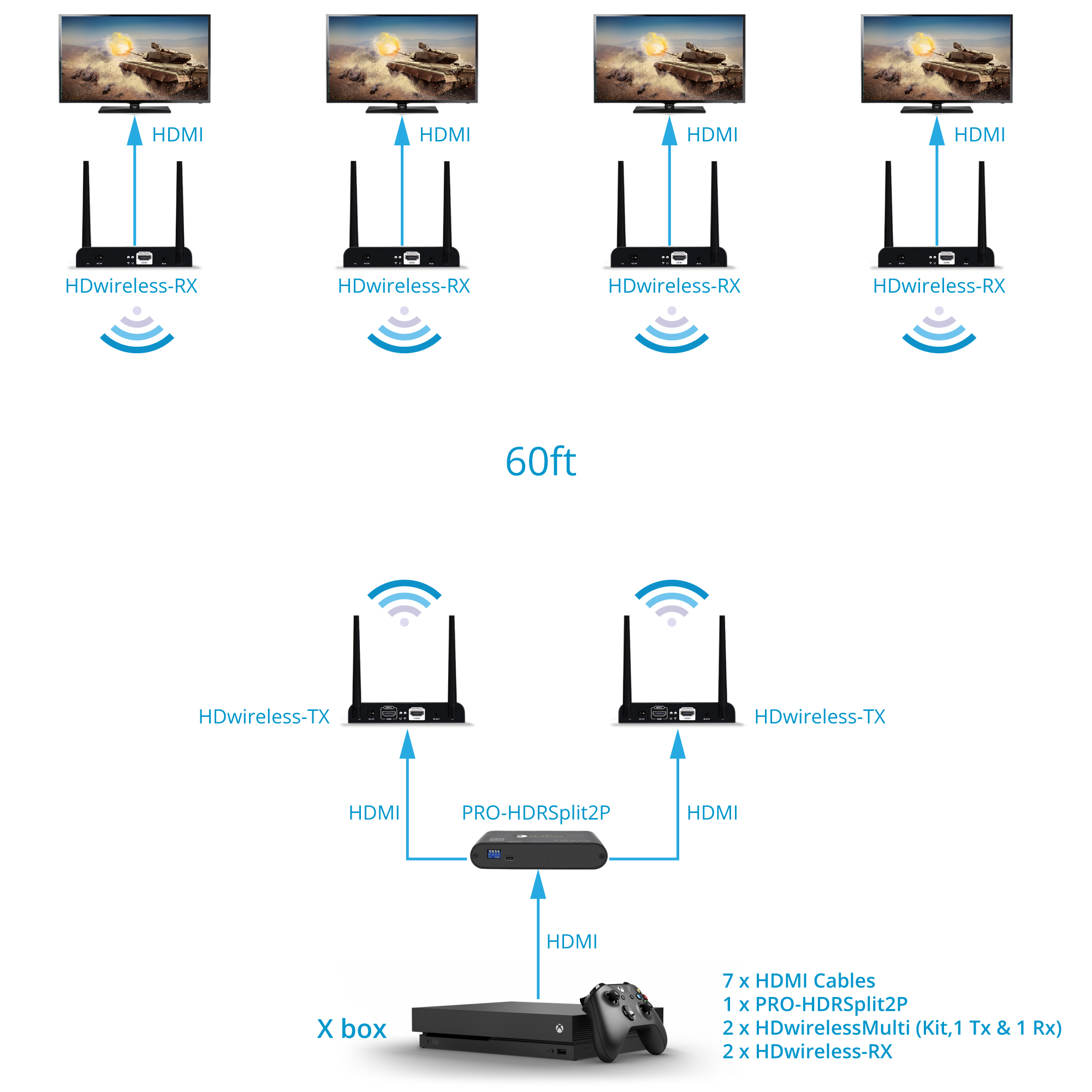 Would you like to wirelessly extend an HDMI signal to 4 distant TVs simultaneously?
There is a demand for a 1x4 wireless HDMI extender splitter configuration, but you will have difficulties finding a full kit to serve this purpose.
This resource is intended to show you how a configuration of gofanco devices can allow you to achieve just that.
So, let's dive right in.
What you will need:
1 x PRO-HDRsplit2P

2 x HDwirelessMulti

2 x HDwireless-RX

7 x HDMI cables
HDwirelessMulti is the wireless HDMI e
Read more »