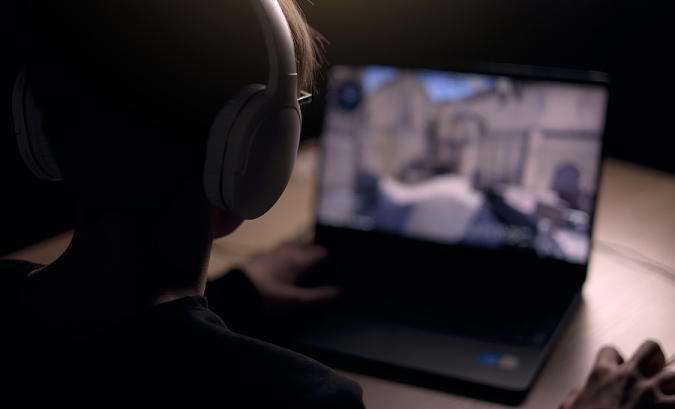 Anyone looking to take their gaming experience to the next level can do that and more with the innovations in visual quality and experience with 4K gameplay streaming. Streaming games in 4K is a whole new ballgame compared to 1080p, as it offers an enhanced visual experience with sharper images, higher frame rate per second (fps), and more vibrant color display and arrangements.

The advantages of 4K resolution will be significant for gamers who own the latest consoles like PlayStation 5, Xbox Series X, or any other modern console. Many newer systems support full 4K resolution and HDR capabilities, so streaming at 4K ensures they'll get the best gaming experience possible from their console.
Games look stunningly beautiful on 4K HDR TVs, so having the right HDMI Splitter that supports up to 4K resolution can make all the difference. But the latest challenge for many gamers today is figuring out how to stream 4K gameplay quality while recording gameplay footage at 1080p.
Our AV specialists at GoFanco have just the solution for giving gamers the best of both worlds regarding game capture and play!
Examining the Transition Into 4K Gaming
As gaming technology advances, the way we play video games is changing drastically. 4K streaming has become a must-have feature for gamers looking to experience their favorite titles like never before.
But what exactly does 4K streaming mean, and why do you need an HDR 1x4 HDMI Splitter to make it happen? Let's examine the differences between playing games in 1080p (the standard resolution of most current HDTVs) and streaming in 4K.
While 1080p offers a crisp picture with plenty of detail, there's no denying that 4K resolves fewer individual pixels, which results in sharper images and more excellent depth perception. The difference is especially noticeable when playing fast-paced action games with lots of movement and detail.
But 4K streaming is more than just a resolution difference; it also supports HDR (High Dynamic Range) technology, which further enhances the gaming experience by producing brighter, bolder colors and better contrast between light and dark areas on the screen. This creates a more immersive visual experience that makes you feel like you're really there.
So why should gamers invest in 4K streaming? The answer is simple: to get the most out of their games. With next-gen consoles like PlayStation 5 and Xbox Series X coming out soon, game developers will take full advantage of the hardware's capabilities and deliver some truly stunning titles that look best with an ultra-high resolution display.

And if you want to stream and record your gameplay simultaneously, having a state-of-the-art HDR 1x4 HDMI Splitter makes it all the easier.
Introducing the PRO-HDRsplit4P: The HDMI Splitter of the Future
At GoFanco, we help gamers capture an outstanding gameplay experience that delivers striking HDR 4K@60Hz video quality without compromising resolution or upgrading to a more expensive capture card.
That's why we want to highlight the Prophecy 4K-HDR 1x4 Splitter (PRO-HDRsplit4P), the ultimate game capture device that can simultaneously record gameplay footage in 1080p while users can enjoy the whole 4K streaming experience!
For serious streamers, a 1x4 HDMI Splitter is essential for streaming at 4K while simultaneously recording gameplay on your TV. This HDMI splitter lets you connect up to four separate devices with just one output connection without experiencing any signal degradation.
By connecting four HDMI cables to the PRO-HDRsplit4P, you can simultaneously link any of the following AV appliances or accessories:
Your preferred video game console (PlayStation 5, Xbox Series X, etc.)
Any HDMI display equipped with 4K@60Hz video quality
Your AV receiver and audio speaker system
Elgato game capture device for capturing gameplay at 1080p
Whether playing multiple games simultaneously, streaming from various consoles, or capturing footage from your gameplay in real-time, this device offers gamers both convenience and flexibility regarding their gaming setup.
It also ensures gamers get the best visuals when playing in 4K with minimal latency or lag issues.
Experience the Future of Gaming With the PRO-HDRsplit4P
4K streaming is the future of gaming, and having a PRO-HDRsplit4P HDMI Splitter is essential to take full advantage of it. Not only will you get a sharper, more immersive gaming experience with richer colors and better contrast, but you'll also be able to stream and record your gameplay simultaneously on multiple displays.
Ready to take your gameplay and capture experience to the next level? GoFanco is here to help you with all the streaming benefits the PRO-HDRsplit4P HDMI Splitter offers!
Contact us today to have your streaming questions answered by our team of A/V experts.