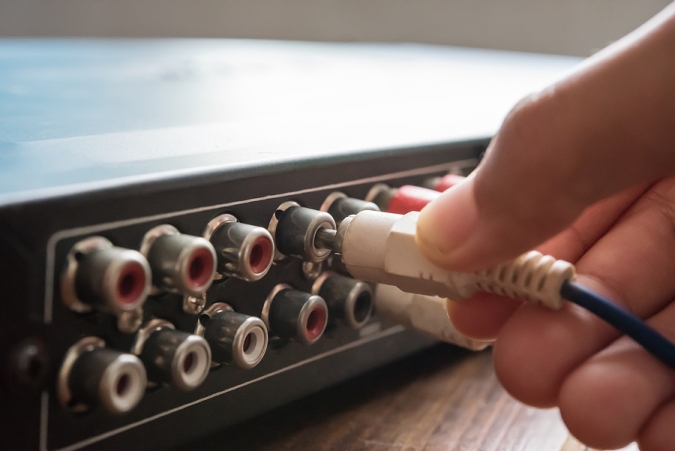 It might not be the first industry that springs to mind when you think about AV equipment, but when you stop to consider all the audio-visual needs of the average dentist office, it becomes apparent just how important innovative AV solutions are to every dental practice. From TVs and digital signage in the lobby to monitors and speakers in every room, helping dentist offices entertain and educate their clients is no easy feat when it comes to AV installation. 
As experienced AV equipment providers servicing AV installers across the country, GoFanco has been able to supply dentist offices with the solutions and products necessary to extend and distribute primary HDMI sources to multiple HDMI displays, so they can keep their clients as satisfied as possible. 
Here's a breakdown of how we've been able to aid dental professionals in superior audio-video distribution and broadcasting with industry-leading technology. 
Assessing Audio-Visual Needs 
When dentist offices assess their audio-video distribution needs, they need to evaluate all the locations within their premises that they intend to display visual or audio content. Once we can determine how many receivers, television screens, audio inputs, etc., need to be connected to the source device, we can move forward with gauging which specific AV equipment (splitters, matrixes, HDMI extenders, etc.) is essential for their operations. 
For example, if each room or chair within the dental office features a display monitor broadcasting AV content (movies, informative presentations, etc.) from a primary source, the primary source device needs to be connected to a transmitter or video sender that's compatible with extending and distributing one HDMI source to multiple HDMI displays simultaneously. 
Once we establish the number of HDMI displays we need to connect, we can move forward with the installation process of recommended AV equipment. 
Implementing Innovative AV Solutions 
As previously mentioned, the first step toward executing HDMI long-distance solutions is efficiently connecting the primary HDMI source device with the rest of the HDMI displays located throughout the office. In a typical dental office setting, if four receivers (and TVs) need to be connected to the transmitter/video sender device, we would start by connecting each display to the primary source with CAT cables to ensure the same content is distributed across all monitors. 
By utilizing an HDMI extender/splitter with loopout, we can extend the HDMI audio/video signals over one cost-efficient CAT cable, while preserving the signal strength to ensure the quality of the AV content distribution isn't compromised. 
Best Product for the Job 
With the ability to extend and distribute one HDMI source on up to four HDMI displays simultaneously, the Prophecy 4-Port HDMI Splitter over CAT5e/6 with Loopout (HDExt4P-Pro) is the perfect HDMI extender/splitter for the job. Its standard kit includes one HDMI Transmitter and four receivers, and it comes equipped with an embedded Silicon Image chipset to provide superior quality, durability, and compatibility.

With flawless HDMI transmission, dentist offices can confidently distribute all of their audio-video content across all of their displays, while seamlessly installing and integrating this AV technology into their existing audio-visual setup. 
The GoFanco Difference 
Supplying AV installers with the products they need to better service their dentist office clients is just one of the many ways we here at GoFanco strive to serve our customers. And to show our appreciation for our loyal customers, every product we sell and ship is backed with a 2-year warranty when you sign up for our GoFanco loyalty program, along with lifetime technical support from our team of AV equipment experts. 
To find out more about our exclusive offers on free domestic shipping for any orders over $25, contact us today to have all your questions answered by our AV technology professionals, or visit our FAQ page for more information.