GOFANCO LOYALTY REWARDS PROGRAM



NEW MEMBER BENEFIT
We are introducing our new rewards feature for our Gofanco loyalty members. For every item you purchase logged into your Gofanco account, start earning reward points to redeem for cash discounts. We value and honor our loyalty members that have chosen Gofanco's solutions. Our mission is to become the preferred provider of audio visual and connectivity solutions, and to create more efficient and effective technological environments all over the world. We strive to serve all of our customers with competence and integrity.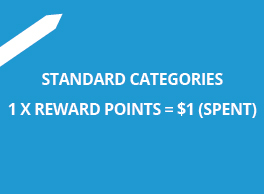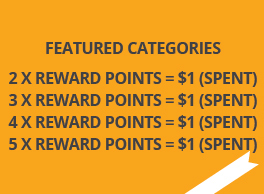 HOW TO EARN REWARD POINTS
For every purchase logged into your Gofanco account, earn up to 1-5 points for every $1.00 spent. Every month, Gofanco promotes featured categories for our members to select from. By purchasing from the featured categories, you can earn up to double, triple, and even more points.

HOW TO SPEND POINTS
Simply redeem your reward points at checkout as cash back discounts. When the reward points are redeemed at checkout, you can select and spend the desired quantity of points. For the standard rate, every 100 points redeemed, you will receive $1.00 off on your purchase.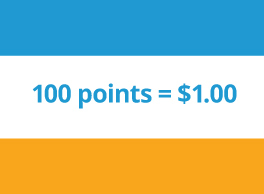 FEATURED CATEGORIES
---
Loyalty Program Terms & Conditions
• Gofanco reserves the right to refuse any account membership applicants and membership may be terminated at gofanco's discretion and without cause.

• Gofanco reserves the right to interpret and alter any membership policies as deemed necessary.

• Members may need to renew membership upon notice.

• Applicants must have a valid email address to join.

• Members are not able to stack rewards and coupons or combine with any other discounts.

• Rewards and coupons redeemed do not apply to tax or shipping charges, unless otherwise stated.

• Members must be signed into their account to take advantage of rewards.

• Customers must provide their membership email address and valid order ID to apply extended warranty.
What are the benefits?
• 10% Discount Off First Order using coupon code "NEW10"
• 2-Year Extended Warranty
• Join Our Mailing List for Discount Codes
• Join Our Mailing List for Discount Codes
• 2 Day Free Shipping USA $500 Order Above. *2 Day Shipping cost waived at end of checkout*
Does it cost money to sign up?
No, it is completely free.
More questions or comments?
We look forward to serving our loyal gofanco members. If you have any questions or concerns, please contact us via support@gofanco.com